JURY
( Sorting by the first letter of the alphabet)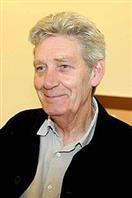 Gerard Hemsworth
Gerard Hemsworth was born in London in 1945, from 1963-68 he studied at St Martin's School of Art, London and has exhibited internationally since the 70's. Up until 2011 he was Professor of Fine Art and the Director of MFA Fine Art Programme at Goldsmiths, University of London. In 2000 he won the Charles Wollaston Award at the Royal Academy of Arts. In 2010 he moved his studio from London to East Sussex where he now lives and works.
In his work, Hemsworth brings together signs and representations of modernist art, alongside and integrated with, signs and representations from what seem like cartoon narratives, presenting pictorial and ideological contradictions. What initially seems like a straightforward representation of something familiar, unproblematic, simple and innocent is undermined and consequently presents the possibility of picturing something we don't fully understand. Contradictions between the serious and the absurd become both uncanny and subversive. For Hemsworth the 'unknown' is an essential element and a necessary feature for critical engagement. He presents anxieties, notions of difference and indifference and the question of value.
Liu Wei
Liu Wei (b.1972) was born and presently resides in Beijing, China. He was trained as a painter at the China Academy of Art, Hangzhou in 1996. Heavily influenced by the instability and fluctuation peculiar to twenty-first century China, in particular with respect to its physical and intellectual landscape. He belongs to the generation of artists - specifically, the Post-Sensibility group. In the years since, with his paintings, videos and large-scale installations Liu has become a singular presence on the global art stage. Post-Duchampian, and actively negotiating with the legacy of the Modern, his works are known for crystallizing the visual and intellectual chaos of China's myriad fraught transformations into an artistic language as versatile as it is distinctive. The long-term "Love It, Bite It" series of oxhide installations, "Jungle canvas" installations, "Density book" installations and the recent, monumental painting The East No.5, for instance, represent the immense diversity found in Liu Wei's art: ruined, dystopian structures made of uncanny materials that pertain chiefly to the urban environment today, and painted surfaces of formidable tranquility that communicate actively with the history of abstract art.
Liu Wei has participated in "The 51st Venice Biennale"(2005), "The 9th Lyon Biennale"(2007), "The 6th Busan Biennale"(2008), "The 4th Guangzhou Triennial"(2012), "The 11th Sharjah Biennial"(2013). He received the Chinese Contemporary Art Award for Best Artist 2008 and was nominated for the Credit Suisse Today Art Award 2011
Sarah Pickstone
Born in Manchester in1965 University of Newcastle upon Tyne 1983-87 Royal Academy Schools London 1988-91 Awarded Rome Scholarship 1991-92 John Moores Painting Prize 2012, First Prize John Moores 23, 2004, Prizewinner
Recent Exhibitions MorphoEugenia, Galleria d'ArteModerna e ContemporaneaRepublicca di San Marino Italy 2005 Gibbous Moon, Cubitt Studios London 2007 Irony and Gesture, Kukje Gallery Seoul Korea 2007 Double Interview, I-MYU Projects, Seoul Art Space, Korea 2010 Layers: John Moores Contemporary Painting Prize, Seongnam Arts Centre, South Korea 2010 Based at Cubitt Studios London, her current work includes an Artist Book with writer Ali Smith.
Tim Marlow
Tim Marlow isdirector of art program of Royal Academy . Known for his broadcasting activities presenting TV and radio arts documentaries, Tim Marlow used to direct exhibitions at White Cube from 2003-2014.
Tim Marlow was Director of Exhibitions at White Cube from 2003-14 and in 2015 he became Director of Artistic Programmes at the Royal Academy of Arts. Over the last decade, he has worked with some of the most important and influential artists of our time including Chuck Close, Jake &Dinos Chapman, Tracey Emin, Damien Hirst, Anselm Kiefer and Doris Salcedo. He is also an award-winning radio and television broadcaster and has presented over 100 documentaries on British television. Tim was the founder editor of Tate magazine and is the author of numerous books and catalogues. He has lectured on art and culture in more than 40 countries.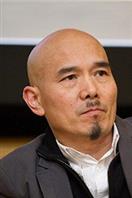 Yang Jie Cang
Lives and works in Paris and Heidelberg since 1989
1956 Born in Foshan, Guangdong Province, PR China
1974 ~1978 Study of paper mounting, folk-art and traditional Chinese painting at the Foshan Folk-art Institut, Guangdong, PR China

1982 Graduated from the Chinese Painting department of the Guangzhou Fine Arts Academy, PR China
1982 – 1988 Teacher at the Guangzhou Fine Arts Academy, Guangzhou, PR China
2003 Residency at Kunstwerke, Berlin, Germany
2005 Visiting artist at Stanford University Medical School, Stanford, California, USA
2008 Sterling visiting Professorship at the Stanford University Medical School, Department of Chemical and Systems Biology, Stanford, California, USA