JURY
( Sorting by the first letter of the alphabet)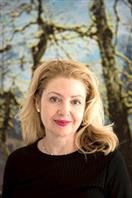 Elizabeth Magill
Elizabeth Magill is known as a painter & printmaker she lives and works in London and the North of Ireland she is represented by Wilkinson Gallery, London, and Kerlin Gallery, Dublin.
Magill's completed he MA at the Slade School London in the mid 80's. Her work was first featured in the 90's with solo shows at Arnofini Gallery Bristol, Southampton City Art gallery. The Hugh Lane, Dublin City Art Gallery: Group shows include The British Art show 3. at the Hayward Gallery London, Decoy at the Serpentine Gallery London and Primio Michetti 2000 in Italy.
In 2004-05 Magill had a touring exhibition at the Ikon Gallery Birmingham, Baltic Gateshead and Milton Keynes Gallery.
In 2011 she held a one person show at the Towner Gallery and Museum in Eastbourne;
Land-scape HITE Collection Seoul Korea, also in Korea at the Loop Gallery in Seoul. 2012.
Forthcoming one-person touring exhibition 2017-18 Ulster Museum Belfast, RHA Galleries Dublin.
Jonathan Watkins
Jonathan Watkins has been Director of Ikon Gallery since 1999. Previously he worked for a number of years in London, as Curator of the Serpentine Gallery (1995-1997) and Director of Chisenhale Gallery (1990-1995).
He has curated a number of large international exhibitions including the Biennale of Sydney (1998), Facts of Life: Contemporary Japanese Art (Hayward Gallery, London 2001), Quotidiana (Castello di Rivoli, Turin 1999, Tate Triennial (2003), Shanghai Biennale (2006), Sharjah Biennial (2007), Negotiations (Today Art Museum, Beijing 2010) and the Guangzhou Triennial (2012). He was on the curatorial team for Europarte (Venice Biennale, 1997),Milano Europa 2000, (Palazzo di Triennale, Milan 2000), andRiwaq (Palestinian Biennial 2007). He curated the Iraqi Pavilion for the Venice Biennale 2013.
Jonathan Watkins has written extensively on contemporary art. Recent essays by him have focused on the work of Giuseppe Penone, Martin Creed, A K Dolven, Semyon Faibisovich, Lee Bul, Yang Zhenzhong, Noguchi Rika, Caro Niederer, Beat Streuli and Cornelia Parker. He was the author of the Phaidon monograph on Japanese artist On Kawara.
Jonathan Watkins has served on numerous committees and boards, most recently for the Imperial War Museum (2011 - 2015), Arts Council Collection Acquisitions Committee (2011 - 2013) and 14-18 Now: First World War Centenary Cultural Programme (2013 - ). In 2013 he was nominated as one of the top 100 Global Thinkers by Foreign Policy Magazine.
Mao Yan
Mao Yan was born in Xiangtan City, Hunan Province and graduated from the Oil Painting Major of Central Academy of Fine Arts in 1991. He now lives in Nanjing.
What Mao Yan explores is not the meaning of "portraits" but rather the meaning of "portraiture," which is the materialization of lines, color and composition by means of the outline and movements of certain figures. It is the profound and subtle spiritual world of mankind that he would like to explore in the context of realism.
After all, painting is no more than simply reproduce a world. In that particular point, the significance of Mao Yan's artworks is not to create, but to carry on, with most accuracy and undistracted.
In the past few years, Mao Yan has held solo exhibition in Beijing, Geneva, New York and Paris.
Michael Raedecker
1963 Amsterdam, NL
1996-1997 MA Fine Art, Goldsmiths College, London, GB
1993-1994 Rijksakademie van Beeldende Kunsten, Amsterdam, NL
1985-1990 BA Fashion Design, Gerrit Rietveld Academie, Amsterdam, NL
Lives and works in London, GB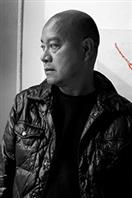 Ye Yongqing
Professor of Sichuan Fine Arts Institute
Art Director of Chinese National Academy of Arts
Ye sets up studios in Beijing, Chongqing, Kunming, Dali cities, as well as London and Chiang Mai.
For years, he has been active in the art circle as artist, curator, art organizer and art critic.
He has held a number of solo and group exhibitions around the world, and was honored a dozen international awards and domestic academic awards.
He once set up and developed Shanghe Art Center and Chuangku Art Theme Community in Kunming, Yunnan Province.
Ye's artworks has been collected by The National Art Museum of China, Shanghai Art Museum, Guangdong Museum of Art, Shenzhen Art Museum, Singapore Art Museum, The Guggenheim, New Orleans Museum of Art, Pacific Asia Museum, Foundation for Art and Culture Bonn, Soobin Art Int'l in Singapore, Siemens, Novartis, HSBC, Microsoft, Triangle Arts Trust, News Corporation, Shanghai Pudong Development Bank, Hubei's Fine Arts Literature Art Center, Taiwan Chinese Culture Promotion Association, Suiyuan Art Foundation, Dimensions Art Foundation, Minsheng Art Museum, Taikang Space, Yuz Museum and Long Museum.
Ye Yongqing has remained his unique romantic style in his works ever since mid-1980s. He embraces life and art in a casual and relaxing way, which has infiltrated into his lyrical works. Even those unconventional works showcase the artist's grace and rich knowledge (of art and culture). The moderate writings, austere doodling, the singing quality and pet images all have dreamy inter connections. The romantic absurdity and humor boasts shreds of Eastern tenderness. Those varied yet consistent scenes are results of Ye's unique mentality of being ethereal and indifferent to fame.